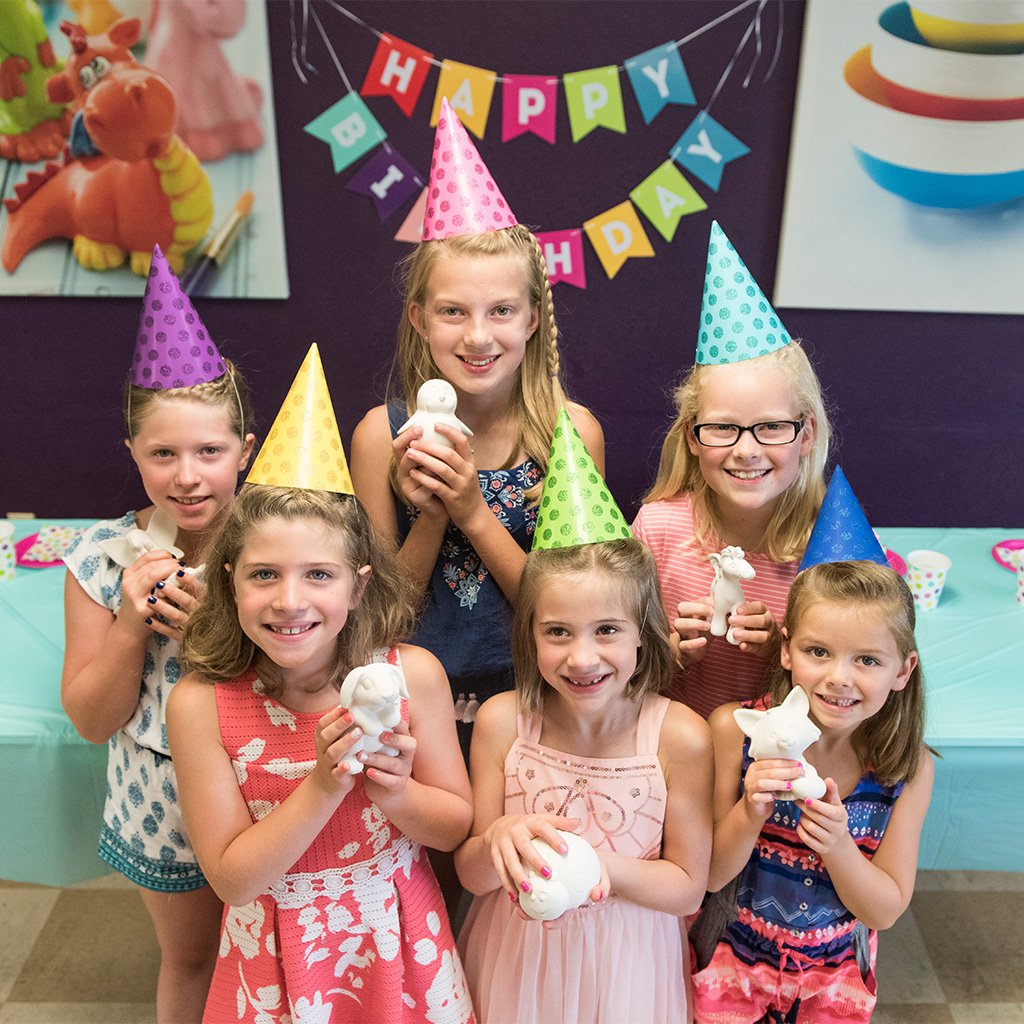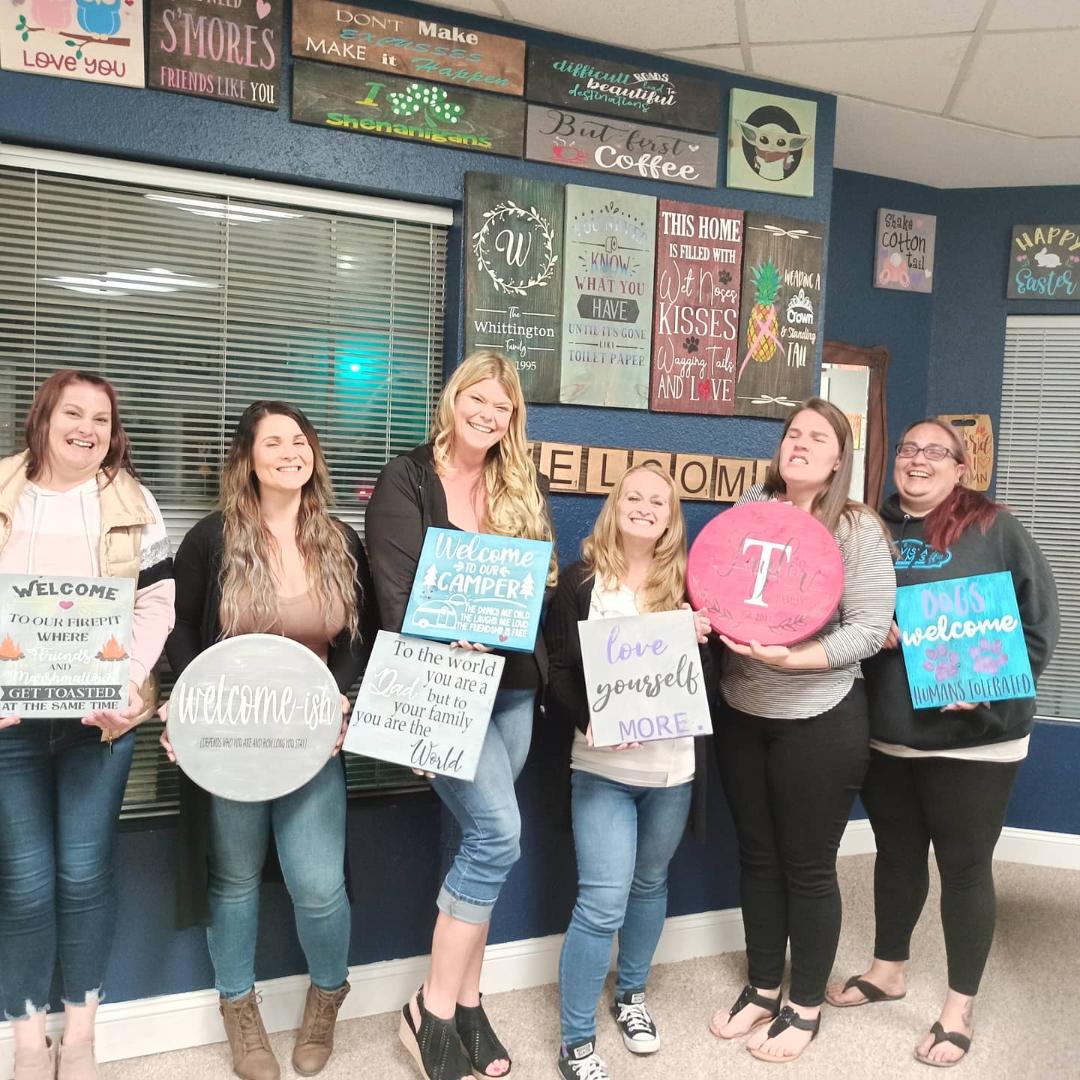 Package 1    10 People Same Day Ceramics (non firing) …. $165.00. The partygoers will get to paint, accent their pieces to their liking. All pieces will be clear glazed & waterproofed. They will go home with the party goers that day, please note this type of ceramic style is not food grade decorative only.   Each additional person will be 10.00.  This package covers pieces 12.00 and under.  Any piece selected to paint over the 12.00 will also be additional. This covers 2 hours in the studio for your party & painting. 
​

Package 2    10 People DIY Wood Signs. $280.00 Signs 5.5 x24 or 11 x12 size (Each additional person is $22.00).  $200.00 Signs 7 x 8 size (each additional person is $18.00). Covers 10 people creating DIY wood signs.  2 Hours in Party Room.  
​

Package 3     
10 People Canvas Painting….$185.00 for 8 x 10  or $225.00 for 12 x 12.  Includes 10 painting canvas design of your choice and 2 hours in the party room. Each additional person is $15.00
​

Package 4     
10 People Craft Projects… Dream Catchers $200.00,  Nail & String Art  $240.00, Hand Knitting  $260.00  & More.  Talk With Laura for more options
​

Package 5   
10 People DIY Wood Shop…. Cost will be determined by project choice.
​

Package 6    
Other Ideas, Glass Painting, Rock Painting, Plant arrangements and more.  Price determined by projects.
​
Contact Laura to RSVP: 
925-392-8672  or 925-550-8332 Or email: createdbyyoubrentwood@gmail.com